Weekend Cruise Comparison: Norwegian Vs. Carnival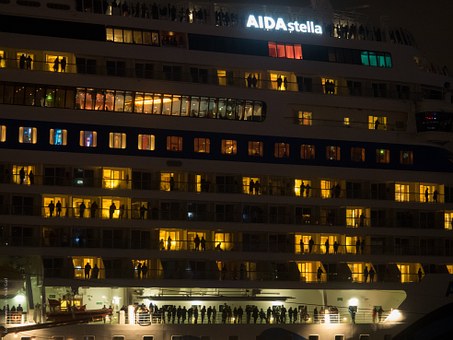 Author: CatherineJ Brock
The cruise vacation industry has blossomed in recent years, offering an array of different experiences for all types of travelers. If you're interested in taking a weekend cruise vacation, one of the first decisions you should make is which cruise line suits you best. You might be tempted to select your cruise vacation based on itinerary alone, but there are two drawbacks to that strategy. One, weekend cruise itineraries really don't vary that much across cruise lines. And two, you might choose the wrong cruise line and end up being disappointed in the experience. This is because cruise travel immerses you in the brand of the cruise line, and the brand defines everything: the service, the food, and the activities.
Two cruise lines offering weekend cruise itineraries are Carnival Cruise Lines and Norwegian Cruise Line (NCL). Carnival offers weekend cruises from the East Coast and West Coast, while NCL's short cruise offerings are primarily from the East Coast. Both brands are generally comparable in price, but there are other important differences to note.
Dining
NCL offers its trademark Freestyle Dining, while Carnival uses a more traditional dining model. Here is the overview on each. With NCL's Freestyle Dining, you do not have a set meal time. You can make reservations in the ship's specialty restaurants if you want, or you can simply show up at a dining hall or restaurant when you are hungry. If the tables are all full, the host or hostess will give you a pager, which goes off when a table is available. You can be seated alone or with other cruise passengers upon request. Note that there is an extra surcharge associated with eating in NCL's specialty restaurants. If you don't feel like being waited on, you can head to the buffet and eat there.
Prior to 2009, Carnival was serving passengers meals at set dining times. Under this system, you request a dining time when you make your cruise reservation. If you are traveling in a very small group, you will be seated with other cruise passengers, which gives you the opportunity to make some new friends. You also enjoy the same wait staff every night. As with NCL, you can always go to the buffet if you don't feel like eating in the main dining area. During 2009, however, Carnival began rolling out Anytime Dining on select ships. If your ship offers Anytime Dining, you will have to choose between a fixed meal time and the anytime option when you make your cruise reservation. Selecting the anytime option allows you to show up at the dining hall whenever you feel like it. As with NCL, Carnival will give you a pager if a table is not available. Once the pager goes off, you have to return to the dining hall within ten minutes or so to avoid losing the table.
Accommodations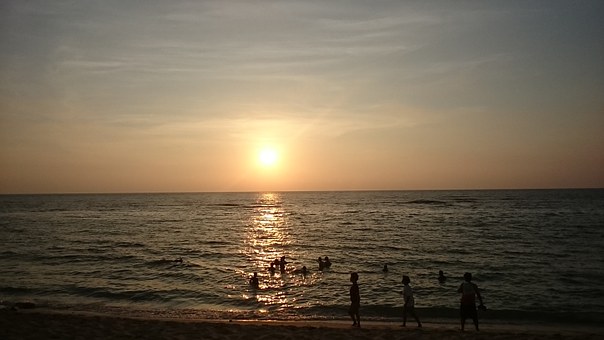 You will want to do some research on the cabin types available to you. Start by deciding what's important. How much space do you need? Do you need a window or a balcony to keep from feeling boxed in? Or, are you planning on spending as little time as possible in your cabin? Carnival ships tend to have roomier accommodations in general, but some of Carnival's three-day ships have very few balcony cabins. Norwegian Sky, which sails from Miami, does have a large selection of balcony cabins.
Atmosphere
NCL promotes a casual style of cruising where there really are no rules. You can relax, party, eat, drink, dance, laugh -- it's kind of a whatever/whenever vibe. You can feel free to be yourself and follow whatever schedule you like. This style of cruising tends to attract a wide variety of cruise passengers; they are diverse in age, background, and lifestyle.
Carnival, on the other hand, promotes itself as The Fun Ship. And many weekend cruisers interpret "fun," to mean drinking and having a gut-busting good time. Carnival's weekend cruises cater to young adults, college students, bachelor and bachelorette parties, and the like. There's a fair bit of goofiness on a Carnival cruise as well, such as Hairy Man Competitions and conga lines in the dining hall.
Either cruise line will show you a good time, as long as you have the right expectations and outlook.
About the Author:
Catherine Brock operates BrockComm Travel, an online travel agency specializing in cruises from Long Beach and Las Vegas travel planning. The agency has access to high quality travel products, services and unpublished travel discounts. BrockComm Travel also produces online travel destination guides including a Las Vegas Strip information portal.
Article Source: ArticlesBase.com - Weekend Cruise Comparison: Norwegian Vs. Carnival
LEAVE A REPLY? =>> REPLY