Personal Space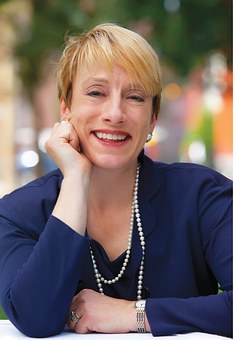 Author: William Bailey
The worldwide concept of personal space has become a major topic in some circles. After my son came to me with questions about personal space, I decided to research the topic further.
Apparently, schools today are covering the issue with all students. Many topics of discussion in our public schools are preceded by a touchy situation that occurs between students. Understandably, a tactful reaction in the form of a school policy addition or amendment may occur. Possible forms of communication to parents may be in the form of:
Flyers distributed amongst the students to be sent home outlining the issue. A mailing. A recorded message to be issued to all parents on record. A meeting for the parents to alleviate concerns.
National coverage of common issues such as personal space can be communicated by way of:
Newspapers Magazines Television news spots or television shows such as dateline or 60 minutes. The more worldwide form of communication is to broadcast the issue over the World Wide Web.
The concept of personal space came about by way of Edward T. Hall with influences by Heini Hediger. Edward T. Hall, an anthropologist came up with the notion of personal space by studying Heini Hediger's study of zoo animal behavior. Heini Hediger is known as the "father of zoo biology". Animal reactions that occurred during certain distances between one another are what sparked the well-known concept of personal space.
Personal space is defined by the area surrounding someone in which they believe to be their space. They "own" that specific space surrounding them.
As you would imagine, it would be difficult to state a precise measurement for everyone. That said, estimates are:
Front side – 27.5 inches. Back side – 15.75 inches. Left & right sides – 24.5 inches.
Variables that could vary the personal space distances may be:
Higher or lower populated areas of residents. Phobias such as, claustrophobia. Environmental factors such as, crime rates or other living conditions that may alter people's perception of being safe.
Reactions to a person's personal space being violated may be:
Verbal – either passive or aggressive. Non-verbal – a physical reaction ranging from taking a step away to a more violent reaction. Others may react with panic – passing out or high anxiety.
About the Author:
William Bailey, Author
William's love for writing is second only to his love for his son, Tyler. William has published essays, fiction, non-fiction, short storys, and more...
Article Source: ArticlesBase.com - Personal Space
LEAVE A REPLY? =>> REPLY