Success in Your Home Based Business #6 - Not All Opportunities Are Created Equal by:Chris Call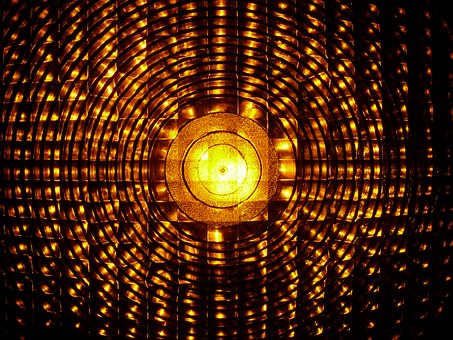 The word "opportunity" is so overused when discussing home based businesses that it has become cliché. Everywhere you look, whether on the internet, in your mailbox, or even in your own neighborhood, any would-be home based business entrepreneur is inundated with "amazing" or "groundbreaking" or "world-changing" opportunities. Each opportunity is better than the last.
So how does one weed through the garbage to find the diamond in the rough? There are a few key characteristics that a truly unique or "amazing" business opportunity will have. As you compare business opportunities, weigh each of these areas, and see how your opportunity measures up.
First, any truly great home based business opportunity will be product or service driven, NOT business driven. I can't tell you how many would-be home based entrepreneurs I have talked to that jumped into a home based business because the opportunity was just "too good to pass up". But they never got behind the product, never really believed in it. And thus they struggled to grow their business. This is particularly true in network marketing, or MLM. Whether it is an overpriced bottle of juice, vitamins, or "lotions and potions", network marketing companies are notorious for being opportunity driven, rather than product driven, which is one reason why the failure rate is so notoriously high.
Not only should the business opportunity be product or service driven, this product should stand alone, apart from the business opportunity. The product should be self-sustaining. You should be willing to pay the cost of the product/service whether or not there is a business opportunity tied to it. How many people would actually buy a $60 bottle of health juice if there was not a business reason to do so? Some would, but the majority would not. If you wouldn't pay full price for the product/service that your business offers, then it is not a stand-alone product.
The earlier you get involved in a company, the better, whether you are talking about a network marketing company, an internet-based business, or a traditional business enterprises. The early entrants are the one that everyone else in the company and/or industry will end up chasing. Now, it's important to note that just because a company is new, it doesn't mean that you should jump in with both feet. Analyze the complete opportunity and product first. 95% of all home based businesses FAIL within one year. Find out why here: http://www.alliedentrepreneurs.com
And finally, the business should have a compensation plan and/or profitability potential to make it worth your while. In a traditional business that you run from your home, if you spend all your time to make a 5% return on your investment, or a 10% net profit margin, then its not worth your time. You should plan on making at least a 15% - 20% return on your investment in a home-based business, or a 30% profit margin, given the lower overhead of running the business out of your home. This same concept holds true in network marketing. Binary scales are all the rage right now. But they have a fatal flaw. Anyone familiar with this compensation strategy knows that you get paid on the weaker of your two legs. But the flaw in this is you will spend the majority of your time on your stronger leg, because THAT is the leg that is growing. THAT is the group of people that need you to do conference calls, meetings, or to visit prospects. You will spend your time growing your stronger leg, but will get paid on your weaker leg. To me, nothing seems more counterintuitive. I can't stress this enough – if you are going to get involved with a network marketing company, stay away from a company that uses a binary legged, weaker-side payout!
If you can find a home based business that meets all of the above criteria, then it could be the opportunity that you have been looking for! For example, I was recently approached to become a founding member of a new Network Marketing company. In my line of work, it is not uncommon for me to be approached about getting involved in network marketing opportunities, but I have never found one that I considered to make good business sense. But because I new the person who approached me, I agreed to take a look. What I found was a company that was product driven, with a product that stood alone. In fact, participants actually make money USING this product, rather than it simply costing them money every month. The timing was right – I was to be a founding member, literally the ground floor. And the compensation structure was phenomenal. The owners of this company created a compensation structure that did NOT utilize a "weaker leg" model, and that was also very lucrative. Because I felt this was truly a unique and strong opportunity, I agreed to join. If you can find something like this, its best to take action immediately, before either the opportunity is gone, or has diminished, or also before you talk yourself out of it. To find out more, visit us here and fill out the contact form. http://www.alliedentrepreneurs.com/opportunity.php
As a parting word of advice, just because someone says a business opportunity is a good, that doesn't mean that it really is. In my business consulting firm, I recently talked to an excited entrepreneur who told me he was going to buy a home-based business. This business was an existing mobile tanning bed company. He told me the business was worth $60K, but he was going to buy it for $4K! I asked him how he knew the business was worth $60K. He said it was because the ad that he responded to said that it was. I asked him if, logically, the business was really worth $60K, why were they selling it for only $4K? We analyzed the business's financial statements, and discovered that not only was the company not worth $60K, it wasn't even worth $4K! Luckily, I had the chance to help educate this overzealous entrepreneur before he wasted his money on a bad investment. Remember, never take another's word for the true business value or opportunity (especially the seller). Always due your own due diligence, and if necessary, seek the advice of an unbiased, experienced professional. Visit our business consulting firm: http://www.axxessibs.com
About the author
Chris Call has been asked to become a Founding Member of a new Network Marketing company. This company will revolutionize the home based business industry; participants actually make money USING the product! This company is presently in "pre-launch" phase, and we are compiling a list of interested individuals who would like the chance to get in on the ground level of this company. To be considered, or for further information, visit the following URL and fill out the contact form: http://www.alliedentrepreneurs.com/opportunity.php
Did you know that 95% of all home based businesses FAIL within one year? Find out why here: http://www.alliedentrepreneurs.com
Find the very best webhosting deals, and the best site builders, all on one website! http://www.alliedentrepreneurs.com/ultracheaphosting.php
Article Source:
http://www.articlecity.com/articles/business_and_finance/article_11006.shtml
LEAVE A REPLY? =>> REPLY