Foreclosed Homes and Bankruptcy by:Michelle L. Marrs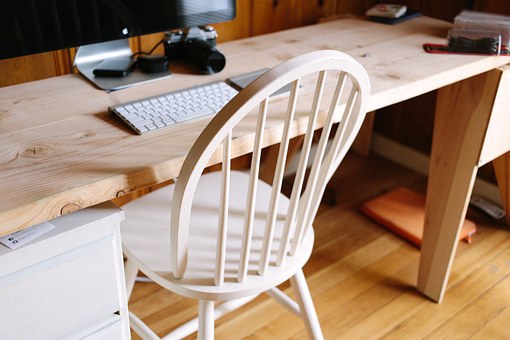 Either Chapter 7 or Chapter 13 bankruptcy will stop a foreclosure if filed prior to the sale date of your home. Your eligibility for Chapter 7 (debt elimination) or Chapter 13 (debt restructuring) will depend on your overall income, assets and debts. The amount of equity that you have in your home is a key component of your assets.
In either scenario, filing bankruptcy means that you will be able to stop foreclosure. And filing Chapter 13 bankruptcy may mean keeping your home under new financial circumstances. If your mortgage payments are in arrears when you file Chapter 13 bankruptcy, you will be repaying those late payments over the course of your bankruptcy payback period of three to five years.
Should you consider the bank's offer of a short sale on your home? Tread carefully here, as you might still owe something to the bank after a short sale and you have to get out of the house immediately. We often see a short sale as a transaction that benefits no one but the mortgage company and the real estate agent.
This often means implementing a plan to strip second mortgages altogether by treating them as unsecured debt.
Stay in your home as long as possible. Keep the house if at all possible. Get true debt relief in the event that your home is ultimately sold.
Having your wages garnished is distressing and frightening. At the first hint of wage garnishment due to unpaid debt, consider yourself on notice that you are a likely candidate for Chapter 7 or Chapter 13 bankruptcy.
It is strongly encouraged that you contact a Michigan bankruptcy attorney as soon as possible once wage garnishment has begun or if you hear that it is going to take place. Take the time you need to do some comparison-shopping before choosing a lawyer. Get second opinions if you wish ― but you have little time to lose once wage garnishments have begun.
Get your life back on track swiftly and decisively. Our bankruptcy attorneys are knowledgeable and qualified to help stop wage garnishment for our Chapter 7 bankruptcy clients. We have, in fact, helped many clients get money back that had been taken from their paychecks through wage garnishment. Funds that have been garnished in the 90 days prior to filing may be recovered.
The key thing to remember about wage garnishment is that bankruptcy is the most likely way to resolution of the problem. No one can live for long in a state of financial uncertainty.
If bankruptcy is the solution to your financial troubles, the sooner you get started, the greater overall relief you have available to you. Calling a bankruptcy lawyer is an important first step.
How you got into your financial difficulties matters less at this point than how you will move forward to a new position of strength in money matters.
About the author
Ms. Marrs is a 1992 graduate of the University of Wisconsin-Stevens Point with a degree in Business Administration and a minor in Economics. She received her law degree from Thomas M Cooley in 1998. Ms. Marrs practices in the areas of bankruptcy including adversary proceedings.
Article Source:
http://www.articlecity.com/articles/business_and_finance/article_10790.shtml
LEAVE A REPLY? =>> REPLY