What a New Home Owner Should Know About Mortgages by:Ryan Anderson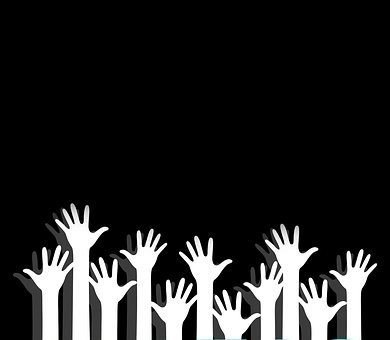 Interest rates are the single biggest factor that determines exactly how much your mortgage is going to cost you over the long term. An increase of just one percentage point can add a pretty significant chunk of interest onto the cost of your loan, while a reduction can save you plenty. This simply means that if you are planning to apply for a mortgage that it is well worth your while to do your homework and find out all you can about interest rates beforehand.
How do Lenders Calculate Interest Rates?
When lenders set interest rates, they do so based on figures referred to as the federal funds rate and the discount rate, both of which are set by the Federal Reserve. The federal funds rate is the interest rate that banks charge each other, while the discount rate is the interest rate that the Federal Reserve charges to lenders. These rates have a direct influence on federal interest rates, and it is also these rates that lenders base mortgage interest rates on.
Most lending institutions update their interest rates daily, or even several times per day, taking into account not only Federal Reserve rates, but also other factors that are dependent on the costs of lending mortgage money to applicants. Because these costs are more or less the same for all lenders, base interest rates do not usually differ all that much.
If that is the case, though, why do lenders charge different interest rates to applicants? This is simply because loan officers quote rates that also include their profit margin. Lenders tend to have minimum and maximum rates, and then leave their loan officers free to set rates within those limits. If you encounter a loan officer with significantly higher rates, it tends to mean they are charging a higher profit margin than is usual.
How to Track Mortgage Interest Rates Online
Given that interest rates can fluctuate quite quickly over the course of even a single day, tracking interest rates online is a very good way of staying abreast of how the mortgage market is doing. This is important information when you are planning to apply for a mortgage or are thinking of refinancing. Therefore it is definitely worthwhile learning how to track rates online. If you are hoping to lock in a low interest rate on your mortgage, it is an absolute must.
So how do you go about tracking rates online? There are several web sites where you can find this information, and it is updated almost as quickly as it is released by the Federal Reserve. Sites such as Bankrate.com offer excellent up-to-the-minute information on mortgage rates as well as insurance rates, personal loan interest rates, credit card rates, and even CD yields.
Tracking interest rates is simply a matter of entering information about the terms and conditions of the type of mortgage you are interested in along with how much money you have for a down payment, and perhaps your zip code as well. Your results will include information such as base interest rate, annual percentage rate, points and origination fees, and monthly payments. Keeping track on sites like Bankrate.com is a great way of staying current with all the important information pertaining to your mortgage.
How to get the Best Interest Rates
Getting the best deal on your mortgage is all about getting the best interest rate, either by negotiating with your lender, buying points, or locking in a low interest rate. Nail these three things, and you will hopefully find yourself with an interest rate you can really celebrate.
The first tip is a simple one: get pre-approved for your mortgage. This does not seem an intuitive way of getting a better interest rate, but it does help you negotiate your mortgage from a position of strength. If you get pre-approved before you start house-hunting, you are not rushing to get a mortgage, so you will not feel pressured to take the first deal that comes along.
The two other main ways of lowering your interest rate are by buying points, or locking in a low rate. When you buy points, you pay cash up front (payable at closing) to reduce your interest rate, with one point usually equivalent to one interest percentage point. Locking in your interest rate means your lender guarantees they will hold your interest rate at a particular level until your loan processing is completed. This can be a gamble, as rates can lower or rise and affect whether locking in is beneficial or not, so it is vital to pay close attention to the market if you choose this option.
Both of these can help save a significant amount of money, but it is not always financially beneficial to buy points, and locking in a low rate can be difficult too. Overall, try not to assume that it is always best to do these things without doing research first!
About the author
Ryan Anderson is a freelance writer who writes about topics and pertaining to the mortgage industry such as refinancing home mortgage.
Article Source:
http://www.articlecity.com/articles/business_and_finance/article_11031.shtml
LEAVE A REPLY? =>> REPLY