Pa Motorcycle Permit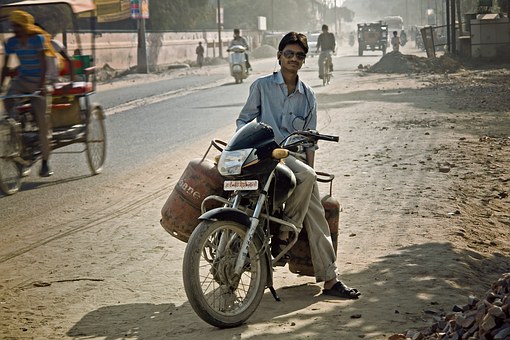 Interested in getting your PA motorcycle permit? Here is some valuable information that you should keep in mind when considering what it will take to get your permit so you can prepare yourself for your actual motorcycle test.
Obtaining A PA Motorcycle Permit
The first thing you have to do in order to get a permit in Pennsylvania is complete an Learner Permit Application. After you have completed your application you must take it to a Pennsylvania licensing center and pay a $10 fee.
Once your application and fee are received, you will then take a vision test to ensure that your vision is at the acceptable level for operating a motorcycle.
If you pass the vision test, you will be able to take the knowledge test which contains a number of multiple choice questions that focus on many different topics including operator safety, traffic safety, rider techniques, and hazard recognition.
Upon successful completion of the knowledge test you will receive a PA motorcycle permit that says you can legally operate a motorcycle. The learner permit is the perfect opportunity to get some much needed riding experience while you prepare for the Class M license test or rider safety course.
PA Motorcycle Permit Restrictions
There are a number of restrictions that you must follow including the most important restriction which states that no riding holding a permit shall operate their motorcycle non-daylight hours.
Riders holding a permit may not carry a passenger at any time unless the rider is a certified authorized employee of the department of transportation. Riders who do not have a regular license must be observed by a licensed qualified individual while riding.
Getting Your Motorcycle License
Riders holding a PA motorcycle permit have two options for getting their Class M license. The first option is to take the rider skills test through any testing center located in the state of Pennsylvania. Riders can schedule their test at a time that is convenient for them.
Another option that riders have for getting their Class M license is by successfully completing a PAMSP (Pennsylvania Motorcycle Safety Program). The PAMSP is highly beneficial for riders because it gives riders an opportunity to learn valuable riding skills, get critical training on different traffic situations, and learn a great deal about motorcycle safety.
Riding a motorcycle is an enjoyable pastime that many have taken a large interest in. The PA motorcycle permit is just one step that new riders must take toward being able to enjoy the thrill that so many others enjoy.
by: Matt LeClair