I Weekly's Top 5 Persons of 2009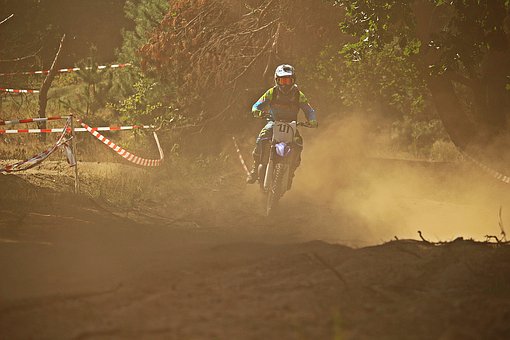 Author: Irish Fishback
I Weekly's Top 5 Persons of the Year!
When it came to I Weekly's Top 5 Persons of the Year we debated heavily on who had the most shine and exceeded in their individual crafts. In the end there was no contest and everyone was in agreement that the following 5 persons did it big in '09. From the death of Music's biggest icon that outsold most artists in 2009 in a matter of weeks to singing sensation Beyonce who took her stardom to new levels it's hard to discredit these 5 persons. We know you will agree.
1. Michael Jackson
The King of Pop became bigger in death than he was in life, a hard fete to top considering he was the most popular Entertainer in the World. People will forever remember where they were when they heard the news of Jackson's death. Michael Jackson made history earlier in the year selling out 1 million tickets to his London "This is It" concerts. His music catalogs together still sold millions each year despite the fact that Jackson had not put out any new music in years. He will forever be the King of Pop to us and the Greatest Entertainer to ever live.
2. President Barack Obama & First Lady Michelle Obama
Do we need to say more? President Obama first made a stir at the 2004 Democratic convention as a young Senator out of Chicago that caught everyone's eye with his stunning speech. Then his book "The Audacity of Hope" made him millions and put him on the best seller's list. And as if that was not enough Obama made history by becoming the First Black President of the United States. And as the saying goes beside every great man is a equally great woman. And that great woman is none other than our First Lady Michelle Obama. Michelle has taken her role as first lady seriously and has changed the role to fit interest near and dear to her heart, family and mentoring. She has opened the white house to children and families making America feel, as they are a part of their family. Through hard work, dedication and servitude, together this team has brought  back  hope to America and made us believe that  "Anything is Possible" And so it should be!
3. Tiger Woods
Tiger Woods had the biggest headlines in 2009 after the King of Pop of the golf course. But when it comes to golf there is no comparison he is the absolute best. His pure athleticism makes him a force to be reckoned with on the golf course. After recovering from knee surgery, Woods returned to the game to win 9 games in 2009. Make no mistake about it, his image may have taken a big hit but Tiger will return to the game better than ever in 2010. After all the bad press, watch for Tiger to unleash the beast!
4. Beyonce
All the Single Ladies, All the Single Ladies, Get Your Hands Up! This year Sasha Fierce took Beyonce exactly where she wanted to go to the top! As she sings on "Diva" radio is where you can find me because that's where I live. And live did she. From her number one hits, world tour, private concerts in Vegas, Thanksgiving Special, starring in the #1 movie Obsessed and more Beyonce proved she is an icon in the making. Single Ladies was the most copied song and video of the year. If you hadn't heard "Single Ladies" you apparently were living on Mars. And if you didn't like "Single Ladies" at first listen, you too eventually succumbed to the catchy tune and found yourself humming married or not "If you like it, then you should have put a Ring on It"!
5. Oprah
Oprah announced amongst tears that 2010 would be the end of her popular powerhouse talk show. No one has transformed television and the lives of the viewers that tune in daily to watch her than the one name wonder...Oprah! She rakes in millions each year with her Production Company Harpo and talk show. She has purchased a cable network that she will run after leaving her show. She has built an all girls school in Africa and she puts out the popular O Magazine each month gracing each cover. There is nothing Oprah can't do and proves it each year getting better and better. There are no year-end lists without Oprah!
About the Author:
Irish Fishback is currently the Publisher of I Weekly Magazine an online Urban Entertainment Magazine. She formerly was co-owner and publisher of Personalities magazine where she interviewed celebrities such as singer Faith Evans, group Xscape, Sports Commentator James Brown, athletes Rodney Hampton, Yancey Thigpen and more. She currently resides in Atlanta where she is the married mother of two.
Article Source: ArticlesBase.com - I Weekly's Top 5 Persons of 2009
LEAVE A REPLY? =>> REPLY